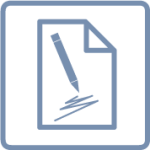 Designing
The design of steel structures is carried out by an experienced team of designers and constructors. When designing, we always try to find the optimal construction solution combining stability and aesthetics, especially when designing steel stairs or structures must integrate with building design.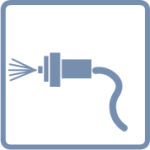 Anti-corrosion protection
All steel structures made by Ramstal are protected against corrosion. Steel constructions and stairs for external use are hot dip galvanized according to the PN-EN ISO 1461 standard. Ramstal has painting systems, depending on the demand and technology, we powder paint details or use new generation acrylics on polyurethane coatings that guarantee long-term anti-corrosion protection in industrial and marine conditions C5, C4 – in accordance with the ISO 12944 standard.

CNC bending and cutting
Thanks to the use of CNC technology in our company, all sheets, pipes and sections are precisely bent after modeling them in a CAD program. CNC technology allows for 100% control of bent shapes on both pipes and sheets.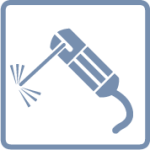 Welding
We perform all types of welding, such as aluminum, steel and stainless steel. Qualified welders guarantee high quality and full customer satisfaction.

Every product manufactured by Ramstal
undergoes quality control before the delivery to the customer.