Kierunek firmy
More than 10 years of history of the company's development and cooperation with many companies in the EU allowed us to gain trust as a reliable contractor and supplier of steel construction products of various degrees of difficulty, while demonstrating creativity and an innovative approach to designing structures.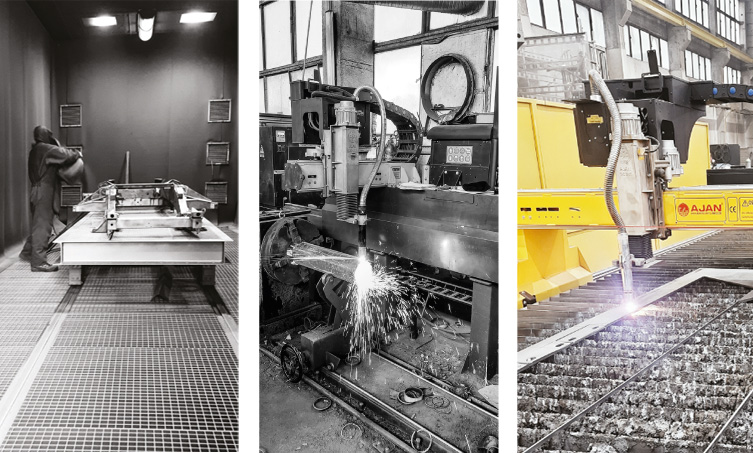 In the field of implemented innovative projects, Ramstal has developed its own design and construction solution for "quick assembly" stairs, along with the method of their production, which are characterized by ease of assembly at the installation site, through the use of universal connectors and modularity of elements.
Years of experience and professional customer service make excellent benefit for company in the field of cooperation and dealing with our customers.
Vision of development
Our aspiration is to be a highly develop company specializing in industrial parts production, machine elements, structure constrictions with specific quality and technical requirements.
Constant developing lead us to new technological challenges,  demanding different solutions for always more difficult projects. Our aim is to become supporting company for industry were metal parts playing vital role with production or developing.

Every product manufactured by Ramstal
undergoes quality control before the delivery to the customer.