Ramstal |
Quality metal fabrication
The technical potential combined with the high quality service results in the increased interest of companies from the machine industry in establishing cooperation in the scope of making steel structures by Ramstal, in particular machine elements with specific quality and technical requirements, the execution of which is characterized by a high degree of difficulty in obtaining the desired quality parameters and technical, requiring the development of specific process solutions.
Serial stairs
AXIS Light series stairs In order to reduce the purchase costs and facilitate the selection of the right stairs, Ramstal offers standard stairs with the characteristics of lightness and low price, which is a good offer for private homes.
AXIS light stairs – universal steel stairs. The perfect solution for quick and easy installation in new or refurbished buildings. Hot-dip galvanized are used as external stairs with a guarantee of quality for years.

They can be painted in any RAL color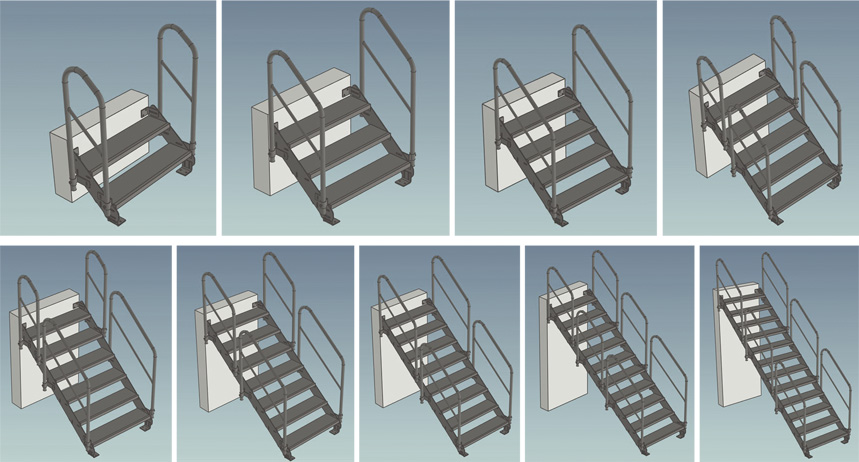 Thanks to specially adjustable sheets, our stairs have the ability to change the angle of the steps, which facilitates the adjustment of the stairs. Axis light stairs are sold with a set of screws for assembly, a set of fixing plates and assembly instructions.